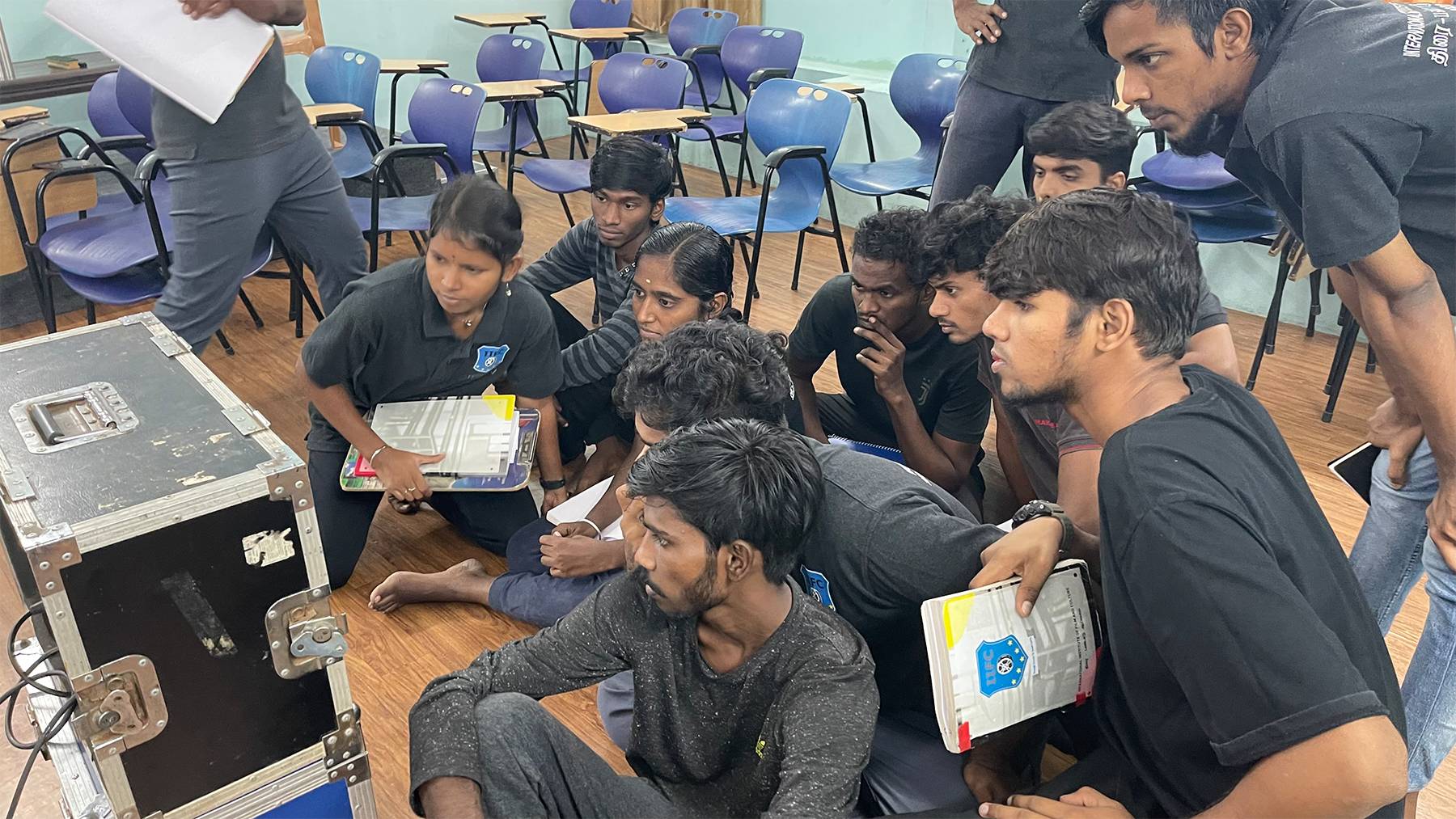 PG Diploma in Film and Culture
The founders' vision is to create sensitive and culturally rooted storytellers.
The Flagship Course, accordingly, traverses simultaneously along three trajectories:
Continuous surveillance of social-political environment with intermittent cultural 

immersion;

Guided journey into the literary universe particularly of Thamizh and 

extensive exposure to the best of world cinema; and

Rigorous and innovative training in 

the art and craft of cinema.
The comprehensive curriculum spread over 4 semesters of 3 months each covers Language, Literature, Culture, Film History and Film Making and Film Studies in theory and tested through extensive and rigorous practical exercises each semester. Grounded in Sociology, Political Science, History, Psychology, and Culture Studies, the course draws from multiple disciplines and is uniquely student centred.
The faculty orient the students toward diverse perspectives and facilitate an understanding cinema as a cultural practice embedded within the structures of society reflecting its complexity and intersectional realities.
Complementing the curriculum is a Seminar series by resource persons from every field with academic and strong lived experiences that they share with the students.
Masterclasses and workshops with industry experts with hands on exposure to industry practices ensure a well-rounded experience for the students.
In the offing are also:
A Masters in Film and Culture

Short term courses

Certificate courses

Doctoral programme